Busy People use Qwik Bee to Boost their Productivity
In the busy world we live in today and with so many social, family and work related responsibilities, many humans can compare to bees.
But fortunately for us, there are some amazing online productivity software tools available these days which have been designed to make our lives easier.
Qwik Bee has chosen some of the best productivity apps in the market today all available on the one single-page extension.
You can search the web as well as choose from a selection of leading productivity apps which are designed to help you organise your personal life more efficiently, get things done quicker and collaborate better with others.
By installing Qwik Bee you will enjoy a custom new web search experience by replacing your browsers new tab and search engine with search results by Bing. You'll be able to search the web right from your new tab and address bar and have immediate access to any information which can be found on the internet right at your fingertips.
We realise that one-size doesn't fit all. And that how you get to be productive depends very much on who you are, how you process information, and the particulars of your work and personal life.
This is why the list of apps we have selected is so varied. All intended to help you be even more productive. Some will help you manage your ever-growing email inbox. Or the endless amount of passwords you need to remember. Others automatically do rote tasks for you, allowing you to focus on the work that only you can do.
With the right productivity tools and search function at your fingertips, Qwik Bee will help you be even more productive.
By clicking "Chrome Extension", I accept and agree to installing the Qwik Bee extension and to its Privacy Policy and Terms of Use. I understand that installing the Qwik Bee extension will set my browser new tab and address bar to that provided by the service with search results by Bing.
New Tab
A customised new tab & address bar search experience returning Bing search engine results
Productivity Apps
A wide selection of productivity apps to choose from directly from your browser
Social Media Access
Links to popular social media websites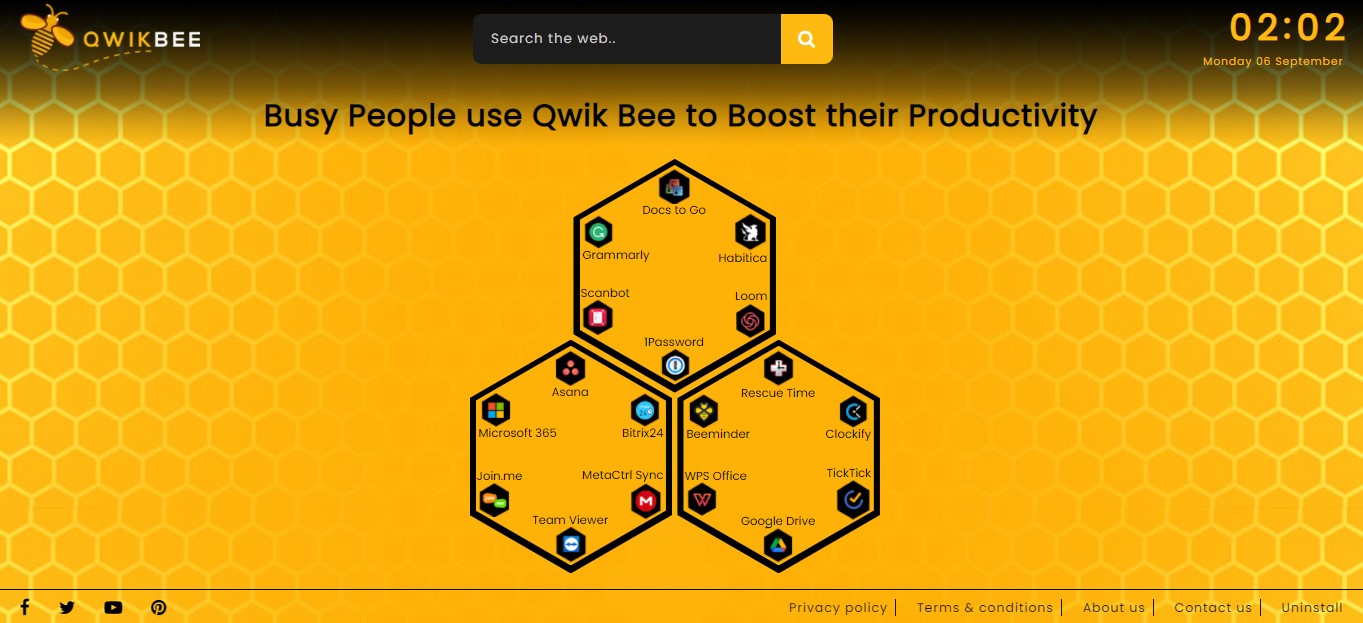 How can Productivity Apps benefit YOU?
Productivity tools can make your personal and work tasks easier and more efficient to complete. Sometimes it does so directly and sometimes indirectly.
The right productivity software can help you reach your deadlines and goals faster. From browser plugins to services that help you maintain important relationships, having access to the right apps can certainly make your life easier.
The range of personal productivity apps, business & office apps, and collaboration apps on the Qwik Bee extension are among our favourites for helping people be more productive, get better organised, improve habits and increase focus. Whether you're an office worker, student, entrepreneur, stay at home parent, freelancer, or anyone who cares about making the most of every minute they spend on certain tasks, this extension is for you.

Bees are very hard working and always seem to have endless energy. Worker bees will often work in some capacity through all hours of the day and night. We often compare busy people to the honeybees. Such is the famous saying 'busy as a bee', which refers to the way certain people move around quickly and try doing many things at once.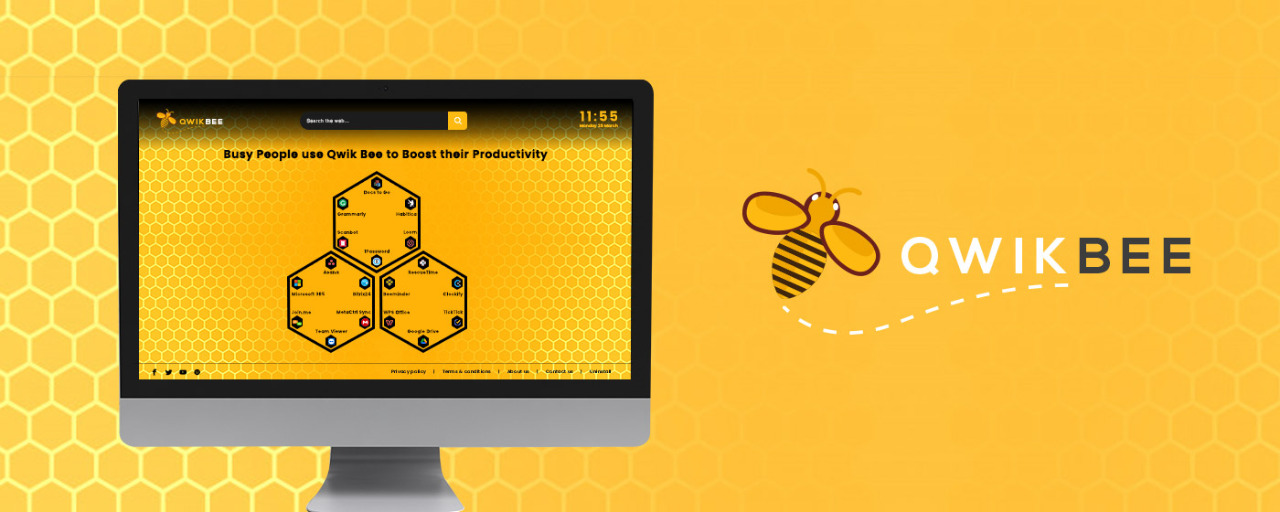 Mosaic Digital provides advertising & publisher solutions powered by machine learning and artificial intelligence. Our experienced team have a proven track record in delivering superior engagement and return on investment for our clients. We work with brands, agencies and publishers, applying structure to your content and smart analytics to deliver actionable insights and deliver greater relevance, efficiency and ROI for your business.
Mosaic Digital Pte Ltd
101 Kitchener Road
#02-42 Jalan Besar Plaza
Singapore 208511